POLLINATION is a biannual platform connecting emerging curators and artists in Southeast Asia with critical financial and educational support to investigate narratives that move across assumed borders.
It offers the opportunity to co-produce and collaborate, and to mutually benefit from platforms in the region's private arts infrastructure that recognize the value of sharing (pollinating) their critical ideas and activities.
POLLINATION was established in 2018 by Zoe Butt, under her then directorship of 'The Factory Contemporary Arts Centre' in Ho Chi Minh City. This program continues with its fourth edition (2024-2025), facilitated by  'in-tangible institute'.
The fourth edition of POLLINATION launches soon!  Watch this space!
………….
POLLINATION methodology
For each edition, POLLINATION invites two organizations/sponsors/community groups to each appoint a senior curatorial advisor. They in turn select an emerging curator in their locale. The two emerging curators meet to discuss areas of curatorial and artistic synergy. They consequently each select an emerging artist/s in their locale to take part.
Dependent on resource availability, each edition is realized between two cities. The program requires travel, research, production, and project grants toward the realization of a joint endeavor (which is open-ended in form). Regular online meetings are arranged, between in-tangible, curatorial advisors, and project participants to critically discuss and better network the research and artistic production for eventual public showcase.
……………………………………
Why does POLLINATION matter?
In Southeast Asia we possess a dynamic independent landscape of artistic initiatives, with the majority of contemporary art activity occurring outside of state-sponsored cultural institutions. Within our region, the role and understanding of 'curatorial' work is varied and often misrepresented (e.g. many institutions are yet to employ curatorial staff and there are few tertiary programs that offer significant study of curatorial practice). Since the late 1990s, curatorial practices and exhibition-making in the region have mostly developed outside traditional institutional museum frameworks. Contributions from artist-cum-curators, as well as artist-run initiatives, have been central in this development. In addition, a new generation of curators have emerged from internships, one-on-one mentorships, and other projects.
On the one hand, the particularity of the art world's infrastructure in Southeast Asia has diversified the region's curatorial methodology with unique, individual practices. On the other, 'curating' remains largely misunderstood by the majority of general audiences, who have insufficient exposure and understanding of the complexities of contemporary art. Over the last decade, there have been numerous attempts by foreign art and diplomatic institutions to better 'network' emerging curators from Southeast Asia. While these have been productive in introducing these players to one another's work, there has been little further practical and feasible collaborations between them. POLLINATION, a residency and project-driven program for emerging curators and artists of Southeast Asia, attempts to address this lack of opportunity. It provides collaborative organizational platforms with which emerging curators of the region can continue to network, produce and contribute.
Aiming to establish a regional community of producers that connects talent to network and space to opportunity, POLLINATION seeks to nurture artistic practice via curatorial enquiry. POLLINATION is rooted in the view that deeper connections between artists and curators enable critical reflection, writing, and dialogue—a greatly needed discourse that can act as an intra-regionally accessible, comparative resource. POLLINATION is envisaged as a long-term collaborative exercise between institutions and communities across Southeast Asia, with the aim of offering emerging curatorial and artistic talent the chance to work with other like-minded entities in their region. As one of the first private/non-governmental initiatives of its kind, POLLINATION aims to develop and nurture the skills and relationships between artists and curators interested in working (and questioning) institutional structures of display in Southeast Asia
The history of POLLINATION
The first edition of POLLINATION took place in 2018, co-developed and co-sponsored by The Factory Contemporary Arts Centre, Vietnam and SAM Funds for Arts and Ecology, Indonesia; welcoming Agung Jennong (Bandung) as curatorial advisor for Indonesia and Zoe Butt (then Saigon) as curatorial advisor for Vietnam. This edition concluded with the joint exhibition at The Factory 'We're in this together', with artists Julia Sarisetiati (Jakarta) and Vicky Đỗ (Saigon), co-curated by Grace Samboh (Yogyakarta/Medan) and Bill Nguyễn (Saigon). Select artworks from this project were also with showcase in Yogyakarta at Cemeti Institute for Art and Society, and Galeri Lorong.
In 2019, for the second edition, POLLINATION welcomed ILHAM Gallery, Kuala Lumpur, Malaysia as its organizational partner with Rahel Joseph as curatorial advisor for Malaysia; with the participation of artists Izat Arif (Kuala Lumpur) and Hoàng Minh Đức (Hanoi/Melbourne); realizing the exhibition 'Domestic Bliss' at ILHAM, co-curated by Khatijah Rahmat (Kuala Lumpur) and Lê Thuận Uyên (Saigon).
In 2020-2021, for the third edition, POLLINATION welcomed MAIIAM Contemporary Art Museum, Thailand as its fourth organizational partner with Vipash Purichanont as our curatorial advisor from Thailand. Participants included artists Maryanto (Yogyakarta) and Ruangsak Anuwatwimon (Bangkok), and co-curators LIR – Mira Asriningtyas and Dito Yuwono (Yogyakarta) – and Kittima Chareeprasit (Chiang Mai). Co-sponsored by SAM Funds for Arts and Ecology and MAIIAM Contemporary Art Museum, this edition comprised an exhibition at MAIIAM Contemporary Art Museum in Chiang Mai; an online forum co-hosted by The Factory Contemporary Arts Centre in Ho Chi Minh City and Selasar Sunaryo Art Centre in Bandung; and a dedicated website www.ofhuntersandgatherers.com with additional sponsorship from the Grey Center of Art and Enquiry, University of Chicago.
The fourth edition of POLLINATION launches soon!  Watch this space!
Image: POLLINATION curators of edition 3 visit the site of the 1955 Bandung Conference, undertaking research together in Indonesia.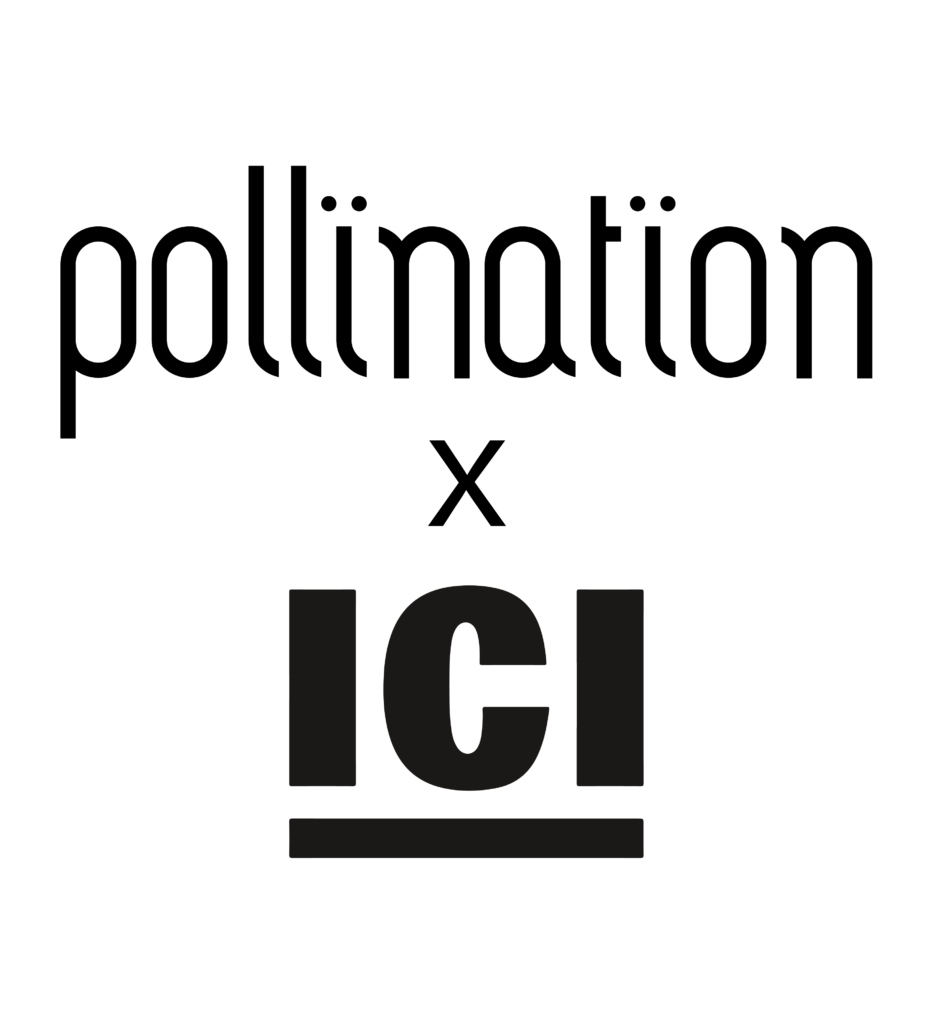 In 2024, in-tangible institute is collaborating with 'Independent Curators International', New York, in co-developing and co-facilitating the 'Curatorial Intensive Indonesia 2024', which investigates key questions formulated by POLLINATION; in collaboration with Indonesian Visual Art Archive and the Purnati Foundation
Over nine days (February 26–March 6, 2024), participating curators will engage with the vibrant cultural landscape of two Indonesian cities (Yogyakarta and Bali). The program consists of group discussions about the nature and needs of art ecosystems, as well as seminars, site visits, and one-on-one meetings, which support the process of developing an idea into a full proposal for a curatorial project.
The program is targeted toward self-motivated individuals at an early stage in their career (3-5 years of experience working with artists) who are working independently or in institutions. It is a unique opportunity to forge a close network of peers and embark on future collaborations.
Applications closed November 5, 2023. Thank you to all who applied!